quickie image: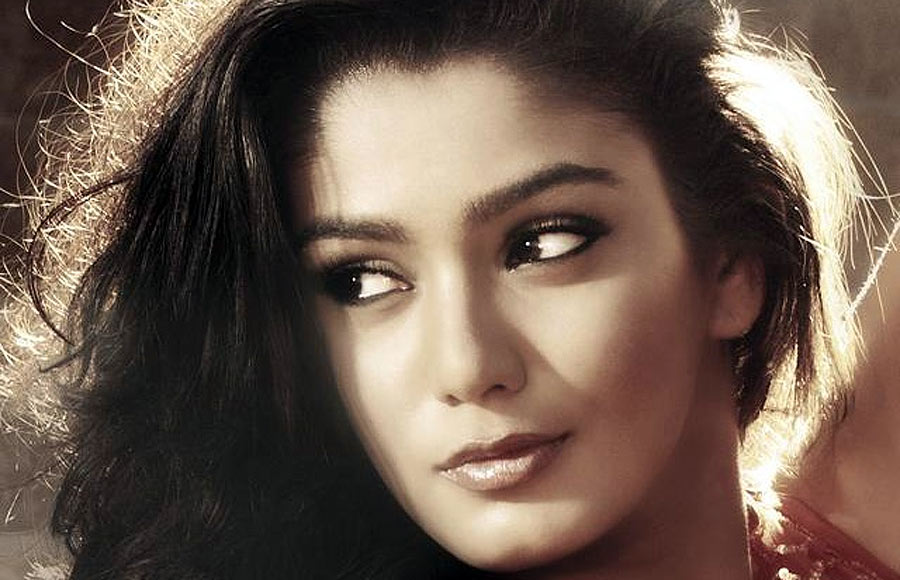 Sana Khan, who shot to fame playing Lavanya in Star Plus' popular show Iss Pyar Ko Kya Naam Doon and was last seen in Star Plus' bi-weekly show Arjun, believes in living life king size in real life. Let us find out more about Sana with a rapid fire interview for our Quickie section.
What is your comfort food after a hard day's work?
I would need to eat a complete dinner irrespective of me working hard or not. By complete dinner I mean starters, main-course followed by a sweet dish.
Most played song on your iPod?
I like listening to Bruno Mars.
If you were to get stuck somewhere with no phone or internet, where would it be and with whom?
Hmm…Interestingly, I would love to get stuck with someone special in a lift.
Live-in or marriage?
I believe that a person should opt for marriage if the person lives with his/her family. But if the person lives alone, one should definitely follow the concept of live-in and then marriage. One needs to know his/her partner well before settling down.
Love is…
For me it's magic.
Sex is…
Sex is love.
Craziest rumour you have heard about yourself?
Till now there has been no crazy rumor about me which I have heard about myself.
What is best done slowly…eating or kissing?
Eating. For a girl like me, if I am hungry I need to have food first.
Every person needs?
Everybody needs a positive attitude. In fact, I believe that the positivity should reflect from a person's soul.
What is something that you need to stop doing immediately?
There is this thing I follow; be stubborn. I want to stop it and I have stopped it. I personally have control and there is nothing which I need to stop doing which I have to.
What have you always wanted to do but never done?
I have always done whatever I wanted to, till date.
One word that describes you?
Hmmm… Smart.
Like
0
Love
0
Haha
0
Yay
0
Wow
0
Sad
0
Angry
0