movie_image:
If every girl has dreamt of a Raj-esque partner in her life, every single boy has wanted to be the goofy-meets-romantic male lead character from Dilwale Dulhania Le Jaayenge aka DDLJ. Here are ten such moments when we aspired to be him...read on:
His flirting power:
Before Raj met Simran and was smitten with her, he was a flirt. One of the cutest and most adorable flirts ever. With his dimpled smile and goofy histrionics, he had the girls eating out of his hand. Which boy doesn't like being the Kishan among the Gopis?
His utter goofiness:
From chasing chicks to prancing them to boasting about his love life, Raj was as goofy as they come. He could be charming as well as clumsy and funny. Perhaps that's what makes him real and enjoyable on the big screen. We are sure guys want to be like that and girls sure dig that!
The father-son banter:
It's rare to see such a deep and fun bonding between a father and son as most sons are closer to their mothers. This epic romance had a refreshingly cute father-son pairing where Raj's father fulfilled every whim and fancy of his only son.
His love for Simran:
All the flirting on one side, and the love of your life on the other. Which one would you choose? Every guy wants a Simran in his life, whom he can pamper and splurge on.
His natural charm:
There's a reason why women can't get enough of Raj. It's because of his natural charm. He can make ladies swoon, effortlessly sweep them off their feet, and also win the hearts of the elders in the family. Ooh.
When Simran got drunk:
Gentlemen know that to take advantage of a drunk woman is the worst crime ever. When Raj played a Knight in shining armour to Simran's drunken avatar, all the guys collectively wished to swap places with him.
When Raj hugged Simran in Punjab: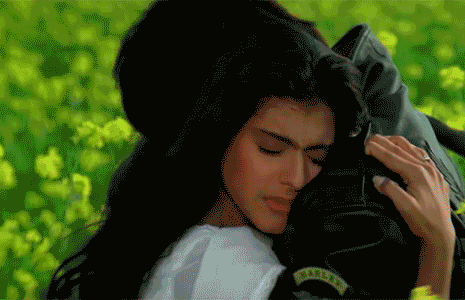 After searching for her all around, he finally traces her to a small village in Punjab. And when they hug for the first time, proclaiming their love for each other, it's the most poignant moment from the entire movie.
Morals and principles:
Any other guy in his place would have eloped with the girl. But not Raj. He has values, morals and principles in place and knows how important the Indian traditions and cultures are. If that didn't make you want to be him, we wonder what would...
The Karva Chauth ritual:
Just like Simran waited for Raj to feed her on the auspicious day of Karva Chauth, every boy wants a girl who would walk the extra mile just for him. Even though some guys think of it as cheesy, it's actually quit romantic.
When Raj and Simran finally unite: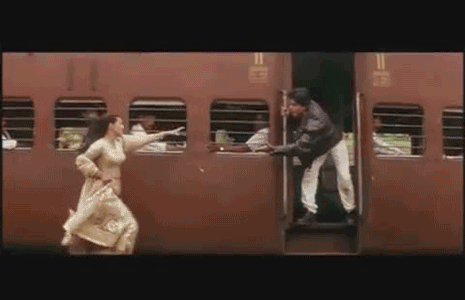 Numerous actors and comedians have recreated the epic station scene where Raj helps Simran board the train by extending his hand to her. While it's touted to be the most romantic gesture from the movie, many guys have actually aspired to recreate that scene in their real lives too. Who doesn't want a bit of drama in their relationships, eh?

Is there any other trait or quality of Raj that you've aspired to imbibe? Tell us in the comment section right now!
Like
0
Love
0
Haha
0
Yay
0
Wow
0
Sad
0
Angry
0