I want to get naughty with Shakti Mohan: Raghav Juyal
quickie image: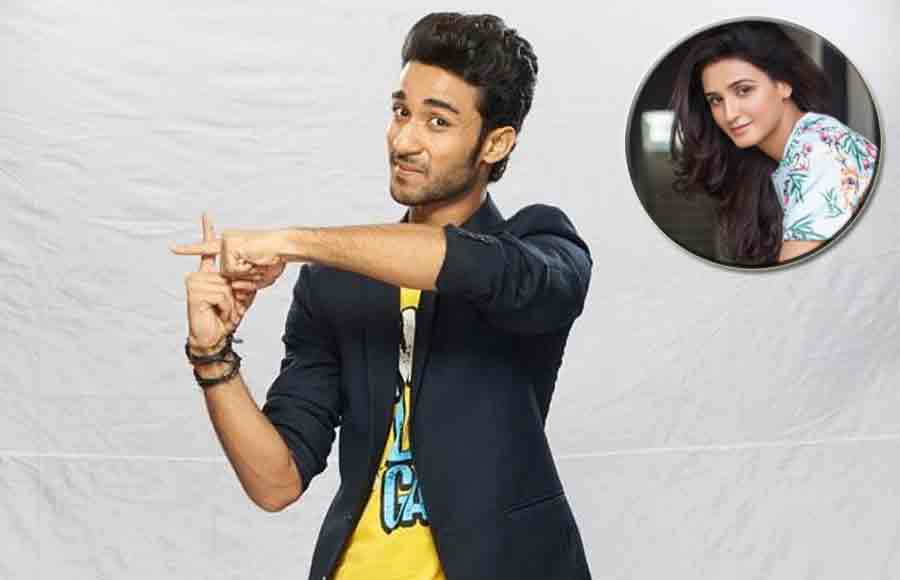 Juyal is one of the hottest dancers we have in Tellydom. The fun and light-hearted Raghav, erupted like a bomb on the stage of ZEE TV's DID season 3 (Esselvision Productions). The quirky dancer, who is currently hosting Dance Plus 3, left an indelible mark on the audience with his new slow-mo dancing style. His stage name is crockroaxz which also describes his dance style which is an amalgamation of a crocodile's power and the creepy attribute of a cockroach.
He has huge fan following and his charming looks can melt any girls heart.
In a candid chat with Tellychakkar.com, he showed his witty side
Who is your 2 am friend?
My 2 am friend is Dharmesh
Kiss with your eyes open or shut?
I don't know because it is a magical moment.
TV hottie who you would like to get naughty with?
I want to get naughty with Shakti Mohan. I get attracted to her because of her talent.
Ever got hit by the same sex?
Yes, I have got hit on many times and it's common when I travel to Europe of USA. And I think it will be common in India too, it's high time.
First thing you want in the morning?
I want a glass of water in the morning.
Last thing you do at night?
I read my book at night.
If given a chance, which magical power would you want?
I want to change the mindset and thinking of people.
Who do you want to go on a quickie date with?
I want to go on a quickie date with Nawazuddin Siddiqui. I love him.
One night stands are...
I don't believe in one night stands. It is shallow.
You get bowled over easily by?
I get easily bowled over easily by the way a girl or guy thinks.
Like
0
Love
0
Haha
0
Yay
0
Wow
0
Sad
0
Angry
0